[please login to make this ad block disappear]
Articles
My favorite gear
:

Login first to add this to your Likes or Haves.
SUP Paddle 170 - 210 Alu S 2pc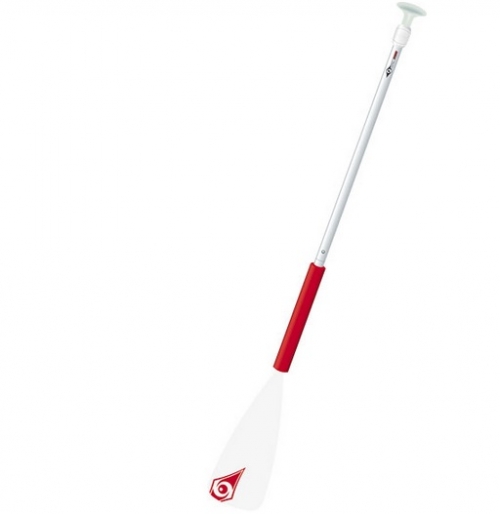 Paddle Info
Brand
Bic Sport
ZI du Prat -BP 03716
Vannes Cedex
56 000
France
Phone: +33 2 97 43 75 00
· Show brand details.
· Show all Bic Sport products.
Available Feathers°
10.5 degrees
Shaft Material(s)
Aluminum
Dependable materials at a value price make these paddles a mainstay for recreational use and those on a tight budget. Durable aluminum shaft includes high-visibility float. Rugged polycarbonate blade offers mid-range flex for ease of use and low-stress on joints.

The 2013 BIC SUP Paddle range is a leap forward in performance and versatility. Two fully redesigned blade shapes (designed and tested by Patrice Remoiville and Jimmy Blakeney) allow the rider to choose a blade that compliments their size and riding style. The Small (S) blade is ideal for smaller riders, kids, surf performance and paddlers who prefer a high-cadence paddling style. The Medium-Large (ML) blade is our standard bearer, perfect for all-around paddling, racing, low-cadence paddling styles and those looking for more power.

Shaft Length: 67 - 83" / 170 - 210 cm
Blade Length: 17.5" / 44.5 cm
Blade Surface area: 90 square inches / 575 cm2
Blade Width: 7.25" / 18.5 cm
User reviews
There are no user reviews for this listing.