[please login to make this ad block disappear]
Articles
My favorite gear
:

Login first to add this to your Likes or Haves.
Rhythm Carbon/Wood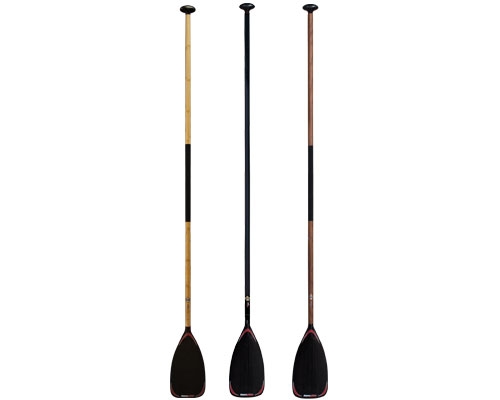 Paddle Info
Brand
Aquaglide
#1 North Shore Dr SE
White Salmon
WA 98672
USA
Phone: +1 (509) 493-4938
· Show brand details.
· Show all Aquaglide products.
Rhythm Carbon paddles offer the benefits of a Superlight carbon shaft combined with a Rhythm carbon blade to produce the lightest, most efficient paddles in the range. Superlight shafts are Flex-Optimized to use reflex response for maximum stroke efficiency. The Rhythm blade offers a smaller face with less resistance for increased paddle stroke cadence. The results are better acceleration, greater efficiency and less fatigue on the long hauls. Includes carbon T-handle. Available Uncut in Carbon, or our exclusive Custom wood veneer finish (Bamboo or Walnut).
Specs: 85" Uncut (Carbon finish), 85" Uncut (Bamboo Custom), 85" Uncut (Walnut Custom). Blade size 99 square inches, 27 ounces, 29 ounces adjustable.

Features
• Flex Optimized
Rhythm Carbon paddles use reflex response for better stroke efficiency and comfort.

• MicroGrip
Exculsive technology which adds subtle texture to the grip area without adding weight.

• Rhythm Blade
The Rhythm blade has been optimized for increased paddle stroke cadence and maximum efficiency.

• SuperLight Carbon
SuperLight %100 Carbon Shaft
User reviews
There are no user reviews for this listing.