[please login to make this ad block disappear]
Norm Hann – Following Passion to Paddling and Protecting a Coastline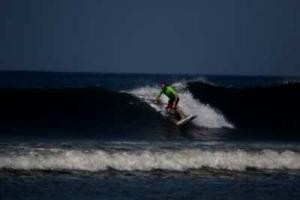 The process of coaching gives you a window into how people operate.  How they respond to feedback, handle fatigue, disappointment and success.
More from PaddleWoo

PaddleWoo (Mar 14) - Garrett Dutton, best known as G Love, is a blues and hip-hop musician.  I met G about 10 years ago in Nosara, Costa Rica, where I live and he surfs regularly.  Over the years of driving up the coast to surf G would inspire and entertain with incredible stories of his music career.   read more...

PaddleWoo (Feb 25) - Evelyn O'Doherty is a former school teacher gone rogue. Her transformation happened when she learned to surf. After the bug bit, she was no longer able to be contained to the walls of a classroom, so Ev followed her instincts to recreate herself and left a successful career of teaching in order to spend more time on the water. read more...
| | |
| --- | --- |
| Paddle News Watch in other languages: | Recent News Watch Searches |