[please login to make this ad block disappear]
Articles
Corran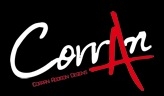 Brand Info
Additional Products
Paddles
The mission of Corran SUP is to serve the global community of stand-up paddleboard enthusiasts with beautifully designed, high quality boards that meet the lifestyles, paddling styles and pocketbooks of both recreational paddlers and performance paddlers. Corran SUP will set itself apart from producers of goods for mass markets distributed through big box stores. Its goal is to inculcate brand loyalty among paddlers, by focusing on design features unique to Corran SUP, technological innovations, strict quality control, and a paddling experience for customers that reflects the company founders' own passion for the sport:

Corran Addison has a long history as a whitewater kayaker who competed in the 1992 Barcelona Olympics and was a three-time world championship medalist. He held the record for waterfall jumping for over a decade. He is also known industry-wide and internationally as the father of modern kayak design, paying particular attention to high performance designs that completely revolutionized both the industry, and the way kayaks were paddled. Over the last 8 years he has been designing, building stand up paddling boards that are truly ground breaking. His first surfing shape was just over 7′ long – this at a time when all SUP's were close to 10′ – and he was one of the first to create displacement racing designs, which today are hailed as some of the fastest on the market. Addison also designed and built the first paddleboard to be made in plastic, and today is considered the premiere designer for these almost unbreakable recreational boards.


Map
User comments
There are no user comments for this listing.