[please login to make this ad block disappear]
Articles
My favorite gear
:

Login first to add this to your Likes or Haves.
Super Fly 92 All Carbon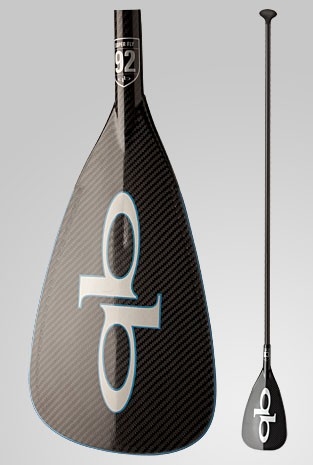 Paddle Info
Brand
Quickblade
1733 Monrovia Ave.
Unit R
Costa Mesa
CA 92627
USA
Phone: +1 888.295.0482
· Show brand details.
· Show all Quickblade products.
Super Fly 92 AC- all carbon 92 square inch blade with the same smaller diameter (1.05") carbon shaft as the popular Flyweight. The Super Fly AC, like all flyweights, are designed for lighter SUP riders. It's extremely lightweight thanks to its all-carbon fiber construction. The blade of this paddle has been thoughtfully designed to maximize all four phases of the stroke. The slightly curved tip makes for a clean, fast catch. A slight dihedral contour on the face keeps the blade from twisting. The Flyweight is perfect for paddlers 150 lbs. or less. Specifications

BLADE SIZE SMALL
92 SQ. IN.
Blade Length 16.3"
Blade Width 8.3"
SSI 35
Maximum Length 79"
Maximum Rider Weight 150 lbs.
User reviews
There are no user reviews for this listing.