[please login to make this ad block disappear]
Articles
My favorite gear
:

Login first to add this to your Likes or Haves.
Big Mama Kalama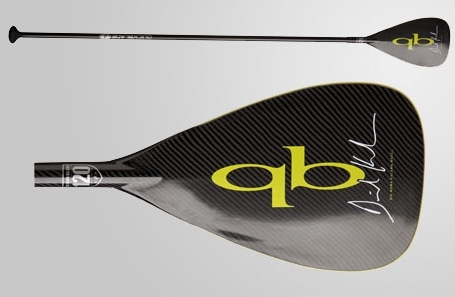 Paddle Info
Brand
Quickblade
1733 Monrovia Ave.
Unit R
Costa Mesa
CA 92627
USA
Phone: +1 888.295.0482
· Show brand details.
· Show all Quickblade products.
Recommended Retail Price
USD 359
Available Shaft Type(s)
Straight
As strong as the surf its tested in, the Big Mama Kalama is ideal for charging big or heavy surf. It's lightweight design allows for efficient, easy stroke after stroke without sacrificing an iota of stability or performance. Which is good to know when conditions won't allow any room for error.

Features:
All Carbon fiber
ABS Edge
All Carbon Handle
120 sq. in. Blade

Specifications:
STANDARD
Blade Length: 18"
Blade Width: 10"
Weight: 20 oz.
Blade Area: 120 sq. in
Angle of Blade: 10°
User reviews
There are no user reviews for this listing.