[please login to make this ad block disappear]
Articles
My favorite gear
:

Login first to add this to your Likes or Haves.
Standard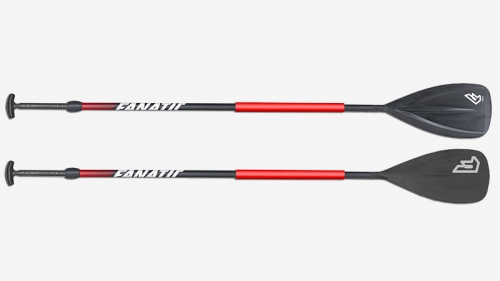 Paddle Info
Brand
Fanatic
Rabach 1
Molln
4591
Austria
Phone: +49 89 66655-222
· Show brand details.
· Show all Fanatic products.
Available Lengths
170-210 cm
Shaft Material(s)
Aluminum
Available Shaft Type(s)
Ergo
STANDARD
A top quality, high value all-round paddle with a solid aluminium shaft, a flexible and durable plastic blade and easy adjustment range of 170 - 210cm. A new feature on our standard paddle is a foam collar, to give the paddles buoyancy and reduce sinking problems. This is also removable if not needed. Features and Specifications

ADJUSTABLE
The Standard paddle is available with an adjustable shaft (170 – 210 cm). Perfect for adapting the paddle length for either flat water or wave conditions, the only paddle you need in your quiver!

HANDLE
• Ergonomic design with an optimal fit for all hand sizes
• 100% Carbon design

Blade Width: 22.0 cm
Blade Area: 678cm²
Blade Material: PA-Glass reinforced
Shaft Material: Alu

User reviews
There are no user reviews for this listing.