[please login to make this ad block disappear]
Articles
My favorite gear
:

Login first to add this to your Likes or Haves.
85 X Series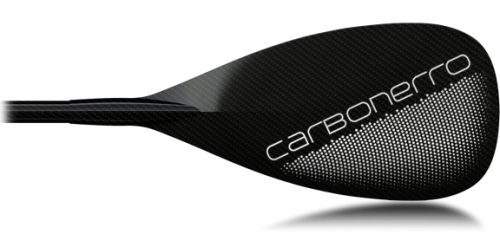 Paddle Info
Brand
Carbonerro
2510 East Sunset Rd.
Ste 5-257
Las Vegas
NV 89120
USA
Phone: +1 805.715.3781
· Show brand details.
· Show all Carbonerro products.
Available Lengths
Length Uncut: 86.5" with handle
The X Series is our top of the line 100% carbon fiber paddle. Light, comfortable and smooth, best describes the performance of our 7.75" slightly smaller than average-size blade design. Perfect for surfing/racing if you're looking for a quicker cadence when paddling. It also allows for greater comfort without sacrificing power. Available in two shaft option: Stiff and Flex. A personal favorite for any type of paddling.

New Advancements
X Series: 100% carbon fiber construction
Shaft: Tapered Round to Oval, Shark Skin non-slip sanded finish.

Specifications

Handle: Ergo T- Grip
Blade Construction: 3K Woven Carbon
Blade Surface Area: 85 sq. in.
Blade Width: 7.75 in.
Blade Reinforcement: ABS Edge
Available Shafts: Stiff/Flex
User reviews
There are no user reviews for this listing.