[please login to make this ad block disappear]
Articles
My favorite gear
:

Login first to add this to your Likes or Haves.
Powerstroke Carbon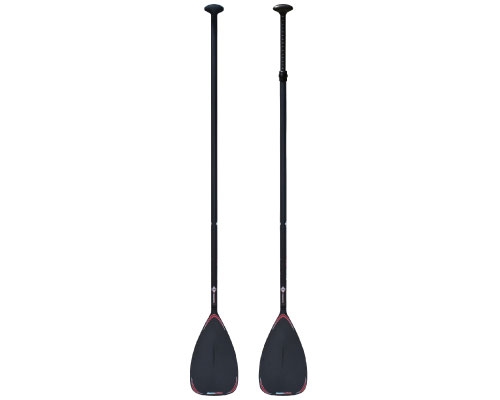 Paddle Info
Brand
Aquaglide
#1 North Shore Dr SE
White Salmon
WA 98672
USA
Phone: +1 (509) 493-4938
· Show brand details.
· Show all Aquaglide products.
With the power of our large blade series and the benefits of Red Feather Carbon construction, Powerstroke paddles are designed for anyone who appreciates the light weight and quick reflex response of carbon fiber. Blades are laminated in carbon composite with a full foam core for weight savings. Micro-Eddy groove on blade face eliminates flutter. Includes carbon T-handle. Available in Uncut, or Posi-Clip Adjustable.

Specs: Blade size 99 square inches, 25 ounces.

• Powerstroke 85" Uncut (30 ounces)
• Powerstroke Adjustable 69" - 85" (34 ounces)

Technical Features:

Red Feather
Built using Red Feather Carbon construction.
Red Feather Carbon shafts provides a tasteful blend of great strength, performance and outstanding value.

Powerstroke Blade
Larger blade face for maximum power per stroke.
Powerstroke paddles use a larger blade face built in our Red Feather Carbon construction for maximum power in each paddle stroke.

Micro-Eddy
Micro-eddy groove on blade face eliminates flutter.
Micro-eddy groove on blade face eliminates flutter for a more efficient paddle stroke.

Posi-Clip
Adjustable version uses Posi-Clip dual-pin system.
Unique 2-pin snap lock fitting allows easy length adjustments and locks securely in 2 cm increments. Adjustable Paddles only.

User reviews
There are no user reviews for this listing.