My favorite gear
:

Login first to add this to your Likes or Haves.
Whitewater Pulley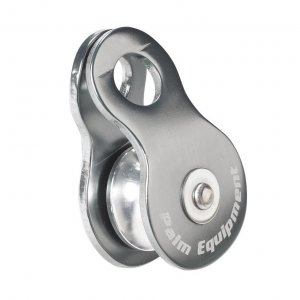 Gear Info
Brand
Palm
Kenn Business Park
Clevedon
North Somerset
BS21 6TH
UK
Phone: +44 1275 798100

· Show brand details.
· Show all Palm products.
A practical aluminium swing cheek pulley with a maximum working load of 20 kN' ideal for use in rope rescue systems.

Code : 10542
Colour : Silver
Size : One size

Features

Materials : Anodised aluminium
Weight : 88 g
Strength : Maximum breaking strength 20 kN (10 kN in both directions)

Certification
• EN12278
• UIAA approved

Other Features
• Swing sided opening
• Max rope Ø 11 mm

Technology

CE approved
Our safety hardware and helmets belong to the CE group of PPE (personal protective equipment) and are certified to the required European Conformity directives.

User reviews
There are no user reviews for this listing.