[please login to make this ad block disappear]
Articles
My favorite gear
:

Login first to add this to your Likes or Haves.
Na Pali Race 14'0"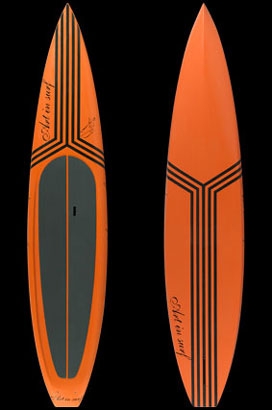 Short Facts
Brand
Art in surf
HI
USA
Phone: +1 808 634.3033
· Show brand details.
· Show all Art in surf products.
Intended Paddling Environment
Recommended Retail Price
USD 1,789.00
Stats
Please login to see full stats.
Ideal for those who want to make long strokes both in still water and in the open sea. Shapeada and designed with speed and stability in mind.
Ideal for those who want to do downwind, ie, paddling with swell and tailwind at sea.
Built with technology Art in Surf Carbon, this board combines strength and durability without compromising performance.
It is geared for paddlers of all levels, from beginners to experienced paddlers, it combines perfectly with speed stability.
Geared for paddlers up to 100kg. *Above prices non inclusive of shipping charges.
User reviews
There are no user reviews for this listing.